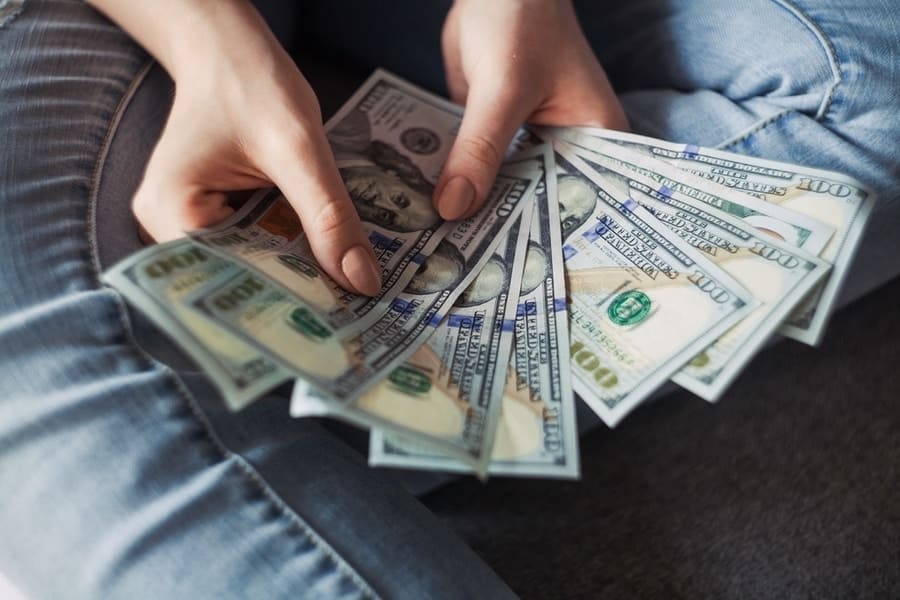 Those who are financially independent have saved enough money to support their current spending habits for the rest of their life without the need for a job to sustain their current lifestyle. However, nothing is keeping you from working for other reasons such as increasing spending capacity, passion or purpose. And what better way to do so than by building passive income streams?

How can the financially independent make passive income? You can make passive income even if you are financially independent. Building passive income streams is an excellent way to remain active, boost spending capacity, or to build excess income for further investments. There are many ways to build passive income streams from side hustles, to businesses, to online endeavors.

Passive income is income that you make without trading your time for money, but that does not mean it falls from the sky. Just like any other business, these ideas will take time and personal effort to build, including patience, dedication, motivation, and skill. This article covers some passive income ideas that can help you build extra income streams that can boost your current spending capacity while helping you remain independent.

Online Passive Income Ideas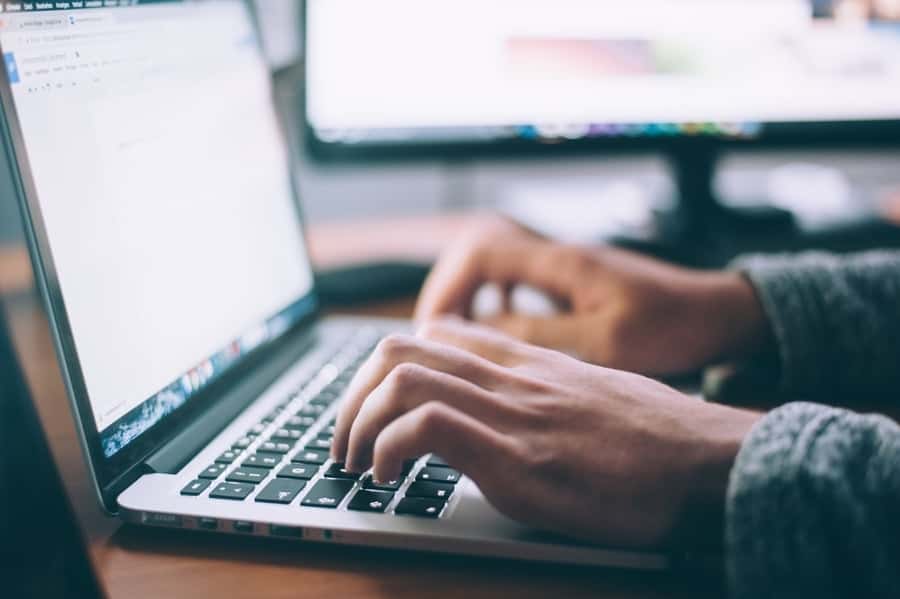 The internet provides so many opportunities to supplement income without having to take on a  regular 9-5 job. Some of these ideas can stem from hobbies that you can turn into a passive income stream, like gaming, writing, or filming. Most of these ideas cost less than $500 to start. Here are a couple of online passive income ideas that can be carried out from just about anywhere. 
1.Blogging
Blogging is still a viable way to make passive income online. If you enjoy writing and are financially independent, you can use your blog to write about topics that interest you, and that people are actually searching for on the web. Being financially independent is an excellent advantage because you have more time on your hands than those working a 9-5 to build up your blog quickly. For example, we follow the Project 24 methodology to build profitable blogs. It is called Project 24 because it takes 24 months to build a profitable blog that can bring in over $7k per month (according to the creators Income School) and following their methodology. However, if you follow their method and execute in half the planned time, you could make a profitable blog quicker.

Initially, you may find it challenging but with time, blogging becomes much easier. Following a method that was tested and works is extremely important to save time and avoid common internet marketing errors when new to blogging. That is why we love Project 24, it is beginner-friendly, the course is constantly updated by its creators Jim and Ricky, and it actually works to generate sustainable traffic. Learn more about how you can make passive income following Project 24 here. Blogging is very demanding initially but you can outsource some of the writing to save time. Check out our full blogging guide for more info.
2. Gaming
Gaming is a fun and fairly new way to earn passive income online. You can make good money by monetizing your content, may that be live streams, game tutorials or walkthroughs. If you are financially independent and love playing console games, PC or phone games, than this can be a fun passive income opportunity for you. 

Online platforms such as Twitch and YouTube are making it easier for gamers to earn passively with a variety of monetization strategies, from ad placement to memberships, donations, affiliate marketing, sponsorships, and print-on-demand. Choosing the right game is important. You can use Google trends to search for the newest, highly rated games, but it doesn't have to be super popular. As long as there is an audience, you can choose to focus on specific, or various types of games (puzzles, VR, simulation, etc). Once you meet the platform's criteria (for example 1k subscribers and 4k hours of watch time in the last 365 days on YouTube), your channel can be put under review for monetization. Once it is accepted, you can earn income passively from your gaming videos.

Although gaming is a good passive income source, it takes a lot of passion, experience, and personality to be able to attract a sizeable following. That said, gaming can be an awesome means of passing time, having fun and generating income. Learn more about gaming for passive income in this guide on our site.
3. YouTube
YouTube is an awesome passive income stream. If you are financially independent, you can supplement your income with YouTube revenue in a variety of ways. You can make videos on almost any topic you are interested in, but the best thing to do is to focus on one thing and build a following around that specific niche. 
If you are looking to maximize your earnings, you can easily combine YouTube with other passive income ideas such as affiliate marketing, eCommerce, print-on-demand, dropshipping, memberships, sponsorships, advertising and more. Keep in mind, YouTube requires a minimum of 1k subscribers and 4k hours of watch time in the last 365 days to have your channel reviewed to be monetized with ads. In Project 24, Jim and Ricky share how to grow a YouTube channel to meet monetization requirements in a short time. Learn more about making passive income from YouTube here.
4. Creating Niche Sites
Just like blogging, creating a profitable niche site can help you make excellent passive income. If you are financially independent, creating a niche site can be a very effective way of generating traffic that you can then monetize to boost your income. For example, if you are passionate about music, instead of creating a large, general blog about the topic, you could create a niche site that dives deep into a specific aspect of the music industry that interests you. For example, your blog could be tailored to songwriters with tips and tricks to avoid writer's block, write awesome lyrics and create amazing songs. Since niche sites appeal to a specific audience, try to choose a niche that you are passionate about and that people are actually searching for in Google. Your audience will visit your site in search of information, resources, and recommendations about a specific topic so your content must appeal to them. 
Project 24 is an excellent place to get niche site ideas and learn how to create a high traffic site that can be monetized in a variety of ways. You can combine different passive income ideas on your niche site including eCommerce, Affiliate Marketing and ad placement, for example, to create multiple passive income streams. Earning income from a niche site is demanding because it will take a lot of time to write your content, but once you get the hang of it it becomes much easier. You can always outsource some of the work and save time by following the Project 24 methodology to build successful niche sites. Check out our guide on niche sites for more info.
5. Chatbots
Chatbots can be a fun way to help you to convert traffic and generate sales to your product. You can also create and sell chatbots for businesses and make a one-time profit that way. Chatbots can save businesses on costs, generate leads, outsource support, and ensure quick replies to their customers. Ways to monetize a chatbot include ad placement, lead generation, eCommerce, affiliate marketing, commissions on sales, or just selling your chatbot to make money. 

Creating chatbots is actually easy, and you do not need to be a developer to create them. Our favorite platform to make chatbots is Tidio. It's easy to learn for beginners and can be integrated into a website or to Facebook messenger. If well-built, chatbots can be a highly passive means of making money. For more info on how to create chatbots and monetize them, just check out our chatbot guide.
6. eBooks
Creating and selling an eBook is actually very easy. All you need is a topic that interests you, content people are willing to pay for, a laptop, an internet connection, and a Gmail account. Using Google Docs, you can quickly and easily create and format your eBook. We explain exactly how to in this article. For instance, if you have a niche site on car repairs and maintenance, you can create an eBook called "5 Steps to Maintain Your Car", provide detailed and quality content on the topic and sell it on your site. You could then reach out to your audience via email to promote it to them (or promote it on your YouTube channel).
Alternatively, you can just sell it on Amazon or other relevant platforms. You can use eBooks to convert traffic into sales that generate revenue. Of course, you can combine selling your eBooks with other passive income ideas to create multiple revenue streams. eBooks are easy and fun to create and can be a very passive means of making an income. Check out this guide for more information on how to make passive income with eBooks.

Side Hustles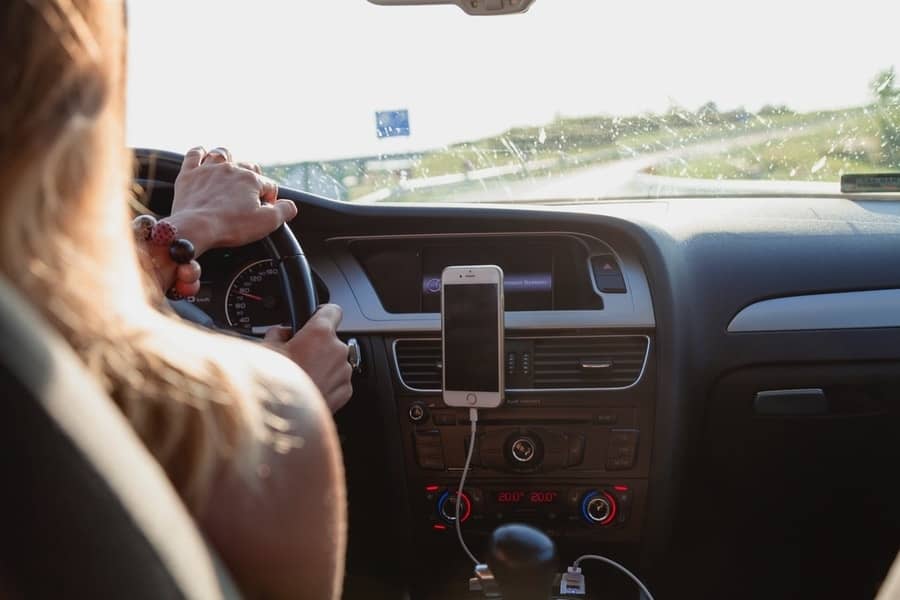 Making passive income as a side hustle is a great way to get started. In this section, we will cover ideas that you can initially carry out by trading your time for money, but the automate or outsource to make it more passive. Other ideas demand very little time to start (for example, renting your things).
7. Rent Your Things
Renting out your things is an easy and simple way to make money without much of an investment. People will readily trade cash for items that they need and you do not use. You can rent out your things such as cameras, bikes, sports equipment, or drones for a small daily fee. If you are looking to rent out some of your items, using a trusted online platform can be a good place to start. The internet provides many peer-to-peer platforms that make it easy for you to interact with potential clients. For example, FatLama can help you meet new clients while safeguarding your things from loss, theft, and damage. Some platforms are very specific about the items that they accept. For instance, if you want to rent out a boat, you can consider using Boat Lister. 

You should also ensure that you have strict rental conditions on your item for protection purposes. Some platforms offer insurance services while others don't. That is why it is important to pay attention to the site's policies before signing up. Once you are ready, you can sign up to your platform of choice and create listings of your items available for rent. Eventually, you will find people ready to rent your items and you can start earning passively. Renting out your belongings can make a good side hustle especially if you have a lot of things that you don't normally use. For more on this, check out our guide.
8. Advertise With Your Car
For most people, their car represents their highest monthly expense after lodging. However, you can use your car as a passive income source. Aside from more well-known services like ride-sharing (Uber), you can use your car to advertise different products for a commission. Some advertising companies specialize in renting advertising space on people's cars and pay a fee in return. You do need to meet some requirements such as having an active license, being an insured, active driver and more. Many platforms can put you in touch with advertisers and if you mee their requirements, you can have ads placed on your car and make passive income. 

However, do carefully read their policies before registering as this can help avoid future inconveniences and allow you to have a deeper understanding of what is expected of you. Some companies may require mileage information, and others may require you to have a GPS tracker on your car, while some may pay standard fees instead of commissions. This passive income idea can make an excellent side hustle especially if you drive long distances. Advertising using your car is a highly passive means of generating extra income. For more info on this topic check out our guide.
9. Ride Sharing (Uber)
You can make good monthly passive income by offering ride-shares. One of the most popular ridesharing services is Uber. People use Uber services every day and Uber drivers can make good money by driving clients around town. However, before you can start earning through ride-sharing platforms, you first have to register on the platform and meet their requirements. Uber has a set of strict requirements that all potential users have to adhere to, so make sure you are comfortable with them before signing up. You may also be required to provide some background information since some ride-sharing platforms do not want to work with people that have a criminal record. Once your account is ready and approved, you can start driving passengers around. With more passengers, you can make more money. However, ridesharing is not very passive unless you do it for fun or are already driving around town. To learn more, check out our ridesharing guide.

10. [Automated] Data Entry / Extraction
Data entry and extraction can be a great side hustle to start out with. If you have good Excel skills, this may be for you. But instead of manually entering or extracting information, your goal is to automate the process as much as possible (otherwise you will be making active income). For instance, Instead of manually copy/pasting data, you can use tools like scripts, API, macros and other integrations to help you automate the work and make it much easier and more passive. You can do this for businesses looking for either data entry or extraction.

Choose the businesses, industries, or departments you would like to work for before getting started. Once your decision is set, gather all the necessary software that allows for automation. Some are easier than others for beginners with no coding skills. For example, Zapier is an easy to use tool to create automation between popular apps. There are also many videos on YouTube showing how to create macros in Excel to automate work. Automated data entry and extraction are not as challenging as it sounds and it can make a good side hustle if you have an interest in data management and computer software.  For more detailed information, check out our guide.
11. Airbnb
Some people are making between $7k and $10k/month on Airbnb (source). You can make an income by renting out a room, your entire home, or just a couch to potential clients. Airbnb can make for an awesome side hustle, with minimal investment required. The platform can allow you to build a passive income stream in just a few short steps. 

First, you should make sure your place meets some basic requirements. Make sure it is comfortable, clean, well-furnished and offers access to the internet. Basic necessities should be readily available to guests, including bedding (linens, pillows), air conditioning, essentials such as (towels, soap, and toilet paper) and easy to access parking. You should have a proper understanding of your target market and set up your space to suit their requirements. If you are renting out your entire home, be sure to secure your personal belongings. Keep in mind that renting out  an entire home or apartment generally makes more than a single room or couch rentals.

From there you can sign up on the platform. Be sure to take quality photos of your space. People who visit the Airbnb will pay particular attention to photos to see if the place pleases them. If it does, you could soon be on your way to making some money. You can screen your visitors before allowing them in your home if you would like. Also, make sure to comply with local regulations before renting your space. If you have any questions about this, be sure to contact a qualified professional in your area like a lawyer. This can help avoid problems with the law or neighbors. Airbnb can be very passive if you use a lockbox system and outsource some of the work. For more info on the topic, check out our Airbnb passive income guide.
12. Reward & Discount Programs
Loyal customers regularly earn discounts on products and services from their favorite stores by benefiting from reward and discount programs. Some businesses might offer reward programs as payment methods to repay customer loyalty and support. In most cases, rewards may include rebates, discounts, lower-costing travel, or special offers. 

You can save or make passive income by benefiting from these programs. For instance, some stores offer discounts after purchasing products over a certain value. You could also accumulate points after each purchase, once your points are above the threshold you can redeem them for cash or a product with the same value. Major online players including Amazon have adopted such offers as a means to boost revenue, maintain customer engagement and more (source).

However, some reward programs may tempt you to spend more than you usually would. Just don't! It is very important to ensure that you keep your spending within your budget or regular use and only use such programs as a supplement. Otherwise, it will be counter-productive as you will be spending more than you would save. Despite having to spend to earn, reward programs can make a good way to spend less on products you need. For some more information on this passive income idea, check out our guide.

Related Questions:
Why would I want to make passive income if I am financially independent?
Some reasons the financially independent would want to build passive income streams include fluctuation costs of living, inflation rates, increasing their re-investing capital and lifestyle spending, the need for more stability or just the will to be active while remaining independent.

Are loyalty and reward programs passive income?
Customer and reward programs can provide passive income in the sense that they help you save money on things you already had the intention of purchasing. These programs may entice people to spend more, which would be counterproductive. Be attentive to your spending habits when signing up for these programs. 
---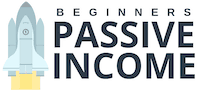 This article was written by the team at Beginners Passive Income. It takes time, effort, perseverance, motivation and skill to build profitable, sustainable passive income streams. Therefore, we provide passive income ideas for beginners with guides, resources, motivation, inspiration and everything in between. Track your progress in our Passive Income Journal. Check out more passive income ideas here.